Anne Wiseman, DDS, MSD
Board-Certified Endodontist in Sioux Falls, SD
Dr. Wiseman is a board-certified specialist in Endodontics. 
She began her training by completing a Bachelor of Science at the University of Nebraska at Kearney. She joined the US Navy in 2002. In 2005, she earned her Doctor of Dental Surgery degree at the University of Nebraska Medical Center in Lincoln, Nebraska, and was then stationed in San Diego, CA. After completing a one-year advanced education in general dentistry, she was stationed at Camp Pendleton, CA. She found great reward in the field of Endodontics as it alleviated patient's pain at a crucial point in their life; prior to their deployment. After an honorable three-year tour in the Navy, she made the decision to further her education in the specialty of Endodontics.
Dr. Wiseman was then honored to be accepted to the University of Washington where she completed a 26-month post-graduate residency earning a Master of Science in Endodontics. Upon graduating from endodontic training, she completed a one-year surgical implant fellowship at Loma Linda University. During this fellowship, she was challenged to see that implants have their place in the paradigm of patient care. However, her calling into endodontics never faltered; she has some of the best training in the world for placing implants but her passion is for saving the natural tooth.
What Sets Dr. Wiseman Apart?
Dr. Wiseman published her Master's Thesis in the Journal of Endodontics titled "Efficacy of Sonic and Ultrasonic Activation for Removal of Calcium Hydroxide from Mesial Canals of Mandibular Molars: A Microtomographic Study."
She is a Diplomate of the American Board of Endodontics, and a member of the following professional organizations:
In her free time, she loves hiking, outdoor exploring, concerts, and road trips. Brian and Anne have two dogs, a german shepherd named Thunder and a teacup maltipoo named Squeak.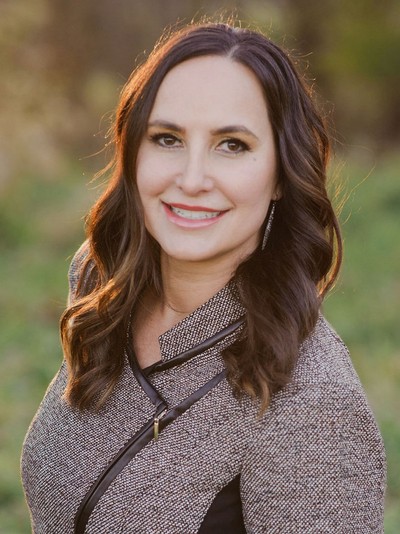 In her free time, she enjoys going on adventures with her husband Brian and their 4 dogs, Thunder, Squeak, Mellow, and Zen!